AN INVITATION to TOUR GROUPS
visiting the Galilee Sea region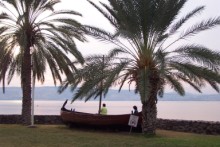 An Invitation to a
traditional 'Shabbat' DINNER
in a Messianic Jewish HOME!
The Richard and Carolyn Hyde family invites you to come and celebrate
a traditional Shabbat Dinner and to Worship the King of Kings
with our family here in our home in beautiful Israel .
Shabbat begins with the traditional

Candle Lighting Blessing

A German Christian tour group preparing to enjoy an

Israeli Messianic Shabbat dinner in March 2007.
We open our home for an evening of worship, prayer and sharing
with our family in our home near Tiberias.
(We can accomodate a tour bus load!)
Enjoy a delicious meal for only $15 per person
(less than most hotels and restaurants charge)
We are also available on nights other than Shabbat to provide
tour groups with a homestyle Shabbat meal experience
--and an anointed time of praise and worship.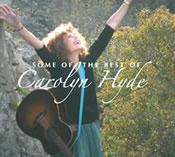 Many have even reported that it was the highlight of their trip
to experience a real Messianic Shabbat meal
with a real Israeli family.

ALSO: When in the Galilee Sea region
Tour Groups can now create
beautiful worship experiences
at tour sites
or special evening services
in your Galilee lodging-hotel.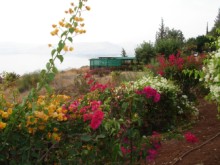 Carolyn
is an anointed Messianic Jewish
praise and worship leader in the local
community of Messianic Jewish believers.
So please let us know
when you'll be
in the beautiful Tiberias area
and please
feel free to call or email us
to get more details for a

Hyde Family Shabbat
Dinner and Worship
in the Galilee




972 (0) 4 675 0051 at home
054 660 5408 cell phone

hydefamily_de@yahoo.com
P.O. Box 192
Poriya Ilit, Israel 15208